I'm not too far out from starting on the 5 lug swap for my '93 Notch. Before I do the swap I'd like to paint the Cobra calipers to match the body color.
This is how it currently looks. After the 5 lug swap I will probably have polished wheels or might decide on bronze or gold wheels at a later time.
The problem I'm having is deciding on exactly what color that I want to paint the notch. Rather more or less having trouble deciding the hue.
I've narrowed it down to 3 shades of green.
~ 2001 Bullitt Dark Hyland Green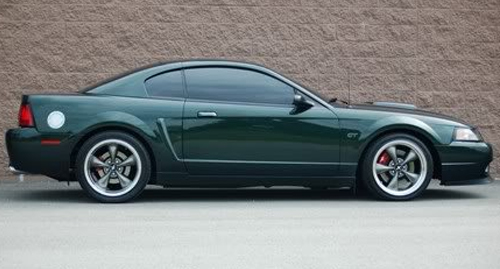 ~ 2019 Bullitt Hyland Green
or 2015 F-150 Green Gem Metallic
So far I'm leaning more towards the '19 Hyland Green or the '15 Green Gem.