As with most things I do, I like to document progress on projects I undertake, and this is no different. This week, I purchased a 1987 LX 5.0 with an SSP verified VIN and Buck tag. The body itself is pretty damn straight, and as far as I can tell, the only modification on this car (that wasn't by the Utah Highway Patrol) is the cat back exhaust. So here I am with a blank slate, and the urge to keep it as stock looking as possible on the outside. It's been a long time since I last drove a manual, but it came back to me pretty quick, and I was soon rowing the gears.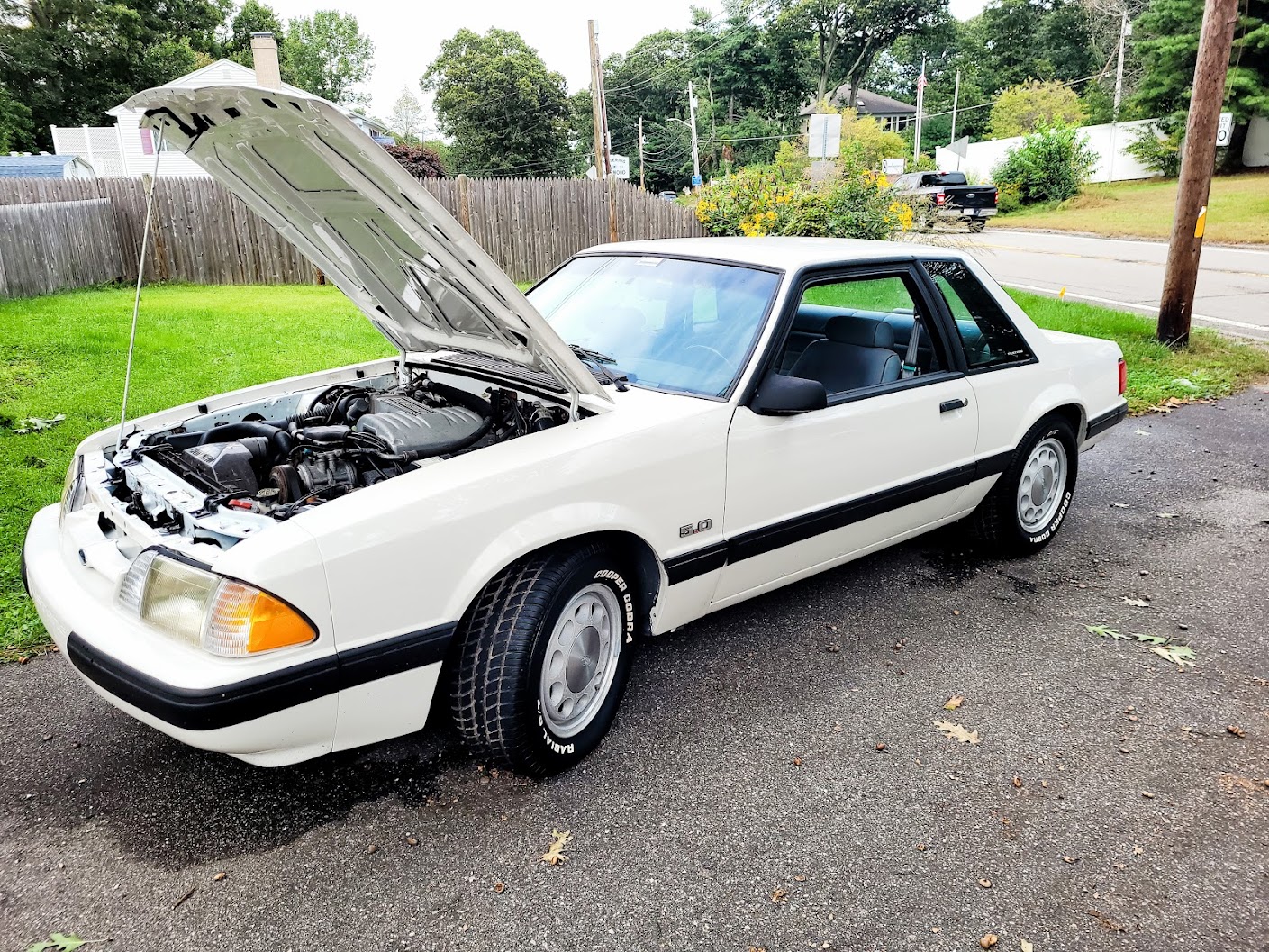 After the initial shake down cruise, I started a list of all the issues I saw with the car (being 34 years old and all...)
Suspension is old and loose.
Body roll is ridiculous
Speedo is bouncy AF
Brakes feel a little on the soft side
Windshield and rear glass both leak
Interior needs to be gutted.
The car boots in ways I haven't felt in years.
So I have my initial marching orders. Car gets dropped off for new windshield and a reseal in the rear tonight.
I have a ton of stuff on order and due for delivery in the next few weeks - first and foremost the suspension. Hopefully this weekend I can do a complete flush of the brake system, cooling system, oil change and rear end gear oil change. I've already started taking out the interior pieces, but need to do more ordering. I do believe I am going to "murder" the interior, and am most definitely putting decent sound in there.
If you have any tips and tricks (especially in regards to the motor), I'm all ears.
Thank you,
Ron